Instant, custom splash pages for WiFi access
SplashAccess Guest WIFI
Splash Access allows you to automatically provision a custom splash page solution that integrates into the Meraki cloud instantly. Splash Access authorizes users onto the Meraki network, collects customer data (name, email addresses etc.) and integrates into APIs from major marketing tools like MailChimp, Twilio, and social networks like Google, Facebook, Twitter, LinkedIn etc.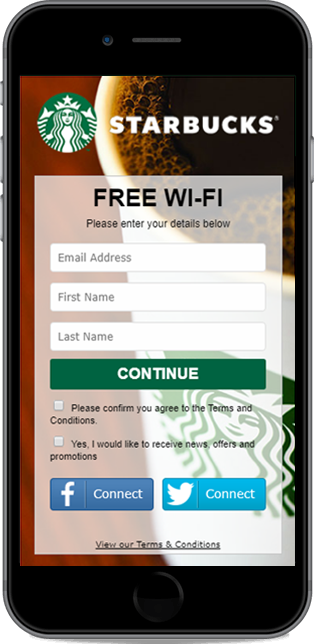 .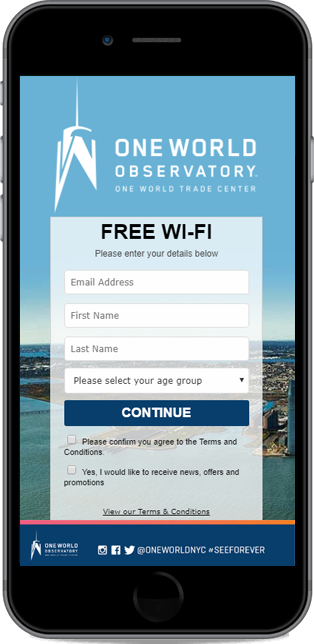 Once this data is collected, you can then create, manage and implement targeted proximity marketing campaigns to wireless visitors. Proximity Marketing is the ability to provide a smartphone user with digital information based on their physical proximity to an object. For example, a person walks into a store and stands near a shoe display.
The proximity marketing system will provide information to their app about the shoes on sale, or other marketing information. The user has to install our app to receive beacon signals and trigger notifications. We've created our Proximity App for this purpose, so you have no development cost. We provide the tool to manage notifications - what content should show when and where. 
Splash Access is suited for hotels, retail outlets, shopping Centres, outdoor wireless events, exhibitions, concerts and any other visitor-based Wi-Fi hotspots globally. Splash Access is an Information Technology company based in the UK providing Web Development, Computer Support and Bespoke Application Development to small and large business customers. 
Ambassador system.
Corporate guest access can be managed by our Ambassador system.  An easy to use visitor administration system were the receptionist or Staff member decides whether to send out Logon information in one of the following ways: SMS, Email or Mail, authorising a guest user onto the network with only a couple of clicks.
The Meraki Splash Ambassador system supplies an email to a list of nominated Ambassadors whom can then Authorise the access of the guest from a simple yes / no window.
The Guest ambassador account gives organisations an easy way to restrict guest access to a wireless network, granting access to your guest Wi-Fi on an individual basis for increased security without increased complexity. Splash Access is now capable duel Authentication into Cisco Meraki and Cisco WLC devices.
Encrypted guest Wi-Fi
A new feature on all accounts have the ability to offer secure WPA2 Encrypted guest Wi-Fi with rotating keys and QR code login. This feature is exclusive to Splash Access and Cisco Meraki devices.
Splash Access is designed Exclusively for Cisco Meraki and Cisco WLC and operates Globally.
Education / Campus Module 
This new update for Splash Access allows you to create a custom splash page that can be integrated with our Education / Campus  Module through the Meraki Portal, allowing Campus providers the ability to controll access and allocate personal Dorm VLANS in one easy to use system.
Splash Access has now developed a device on-boarding portal that will allow a client to self administer device Mac authentication for network access onto the correct Vlan and Group policy for devices that do not support captive portals.
Use Cases
SplashAccess is iPad / Tablet, Desktop and Mobile friendly and we aim to look great on all devices
By working closely with Cisco Meraki over the past 6 years we are able to offer our customers the best possible cloud Wi-Fi experience.
SplashAccess have created a version of SplashAccess that allows you to display different Splash Pages based on your Meraki MX Vlan ID .
Create a custom splash page instantly with SplashAccess and start capturing data. We allow you to fully control the look and feel of your SplashAccess Meraki Splash Page.
Splash Access for Cisco Meraki is now capable of rotating WPA keys on the Meraki network every 24 Hrs. This gives you the opportunity to offer secure encrypted guest WIFI every day
The Meraki Splash Ambassador system is a straight forward easy to use visitor email administration system that can authorize a guest user onto the network with only a couple of clicks within an email client.
Support Details
Full support 24x7 https://www.splashaccess.com/knowledgebase/ https://support.zoho.com/portal/splashaccess/home